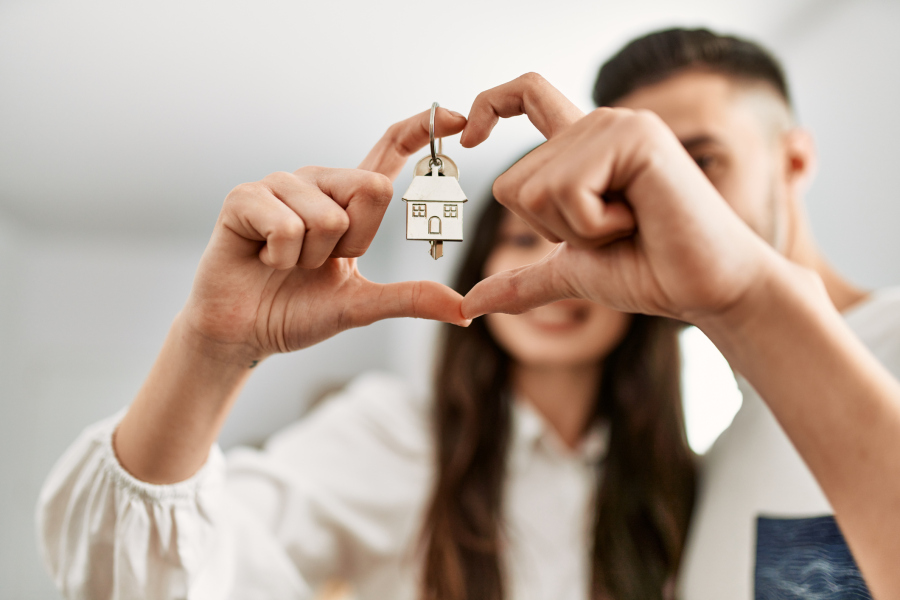 A Complete Guide for First-Time Homebuyers in Ontario
April 3rd 2023
If you're a first-time homebuyer in Ontario, you're probably feeling pretty overwhelmed. There's so much information out there that it can be hard to know where to start. This guide is designed to walk you through the entire process of buying your first home and answer any questions that may come up along the way.
Calculate What You Can Afford
Once you have a handle on how much money you make and spend every month, the next step is to calculate how much of that income can be put towards buying a home. To do this, divide your monthly gross income by 12 (the number of months in a year). This will give you an annual salary figure that will help determine how much house you can afford. Next, add up all of your monthly expenses including rent/mortgage payments, utilities like electricity and water, food costs, transportation costs (including gas), any student loan payments, credit card payments, any other debt payments such as car loans or personal loans, as well as miscellaneous expenses like clothing purchases or entertainment expenditures (like going out for dinner). Subtract your expenses from your income and this total amount should represent what's known as "disposable income." Then go online and use a mortgage calculator to determine what size mortgage payments you can comfortably handle each month. You'll want to make sure you have enough money for a down payment on your home. The minimum amount is 5%, but if you can afford more than that, it will help reduce the amount of interest you pay over time. Ontario has some great incentive programs for first time home buyers, so be sure to check them out.
Find out if Your Credit Score is Good Enough
When you buy a home, your credit score will be one of the most important factors in determining your mortgage rate. A good score makes it easier for you to qualify for a low interest rate and better terms on your mortgage. If this is your first time applying for a mortgage, it's best to check in with Equifax Canada or TransUnion Canada before applying so that they can give an early warning if there are any issues with your credit history (like unpaid bills) that could affect whether or not they'll lend money to you at all. You can get one free copy every 12 months from Equifax Canada or TransUnion Canada.
Get Pre-Approved for a Mortgage
The first step to buying a home is getting pre-approved for a mortgage. This means that you have found out how much you can afford and how much you can borrow, so when it comes time to make an offer on your dream home, you'll know exactly what you need to do in order to get it. Pre-approval also helps when negotiating with sellers: prospective buyers who are already approved for financing can show their lender's approval letter when making offers on homes in order to demonstrate their seriousness about buying them - this will give them an edge over other buyers who don't yet have proof of their ability or desire to purchase the property at hand!
Decide on a Location, Price Range and Size of Home to Buy
When it comes to buying a home, location, size, and price range are the most important factors to consider. Location can make or break your decision on a house. If you don't like where your new home is located, then it's probably not worth purchasing at all. Size matters too because if you have children or plan on having children soon then bigger may be better for them when they're older. The same goes for space if you want to host parties or gatherings often as well, larger homes tend to provide more options when it comes to entertaining guests comfortably! Finally, and maybe most importantly, price will determine your quality of life for years to come. Everyone wants the big fancy house to show off but if you are living "house poor", the amount of stress this can cause over time may not be worth it. Live within your means, everyone has to start somewhere and just getting into the real estate market these days is commendable. The big, fancy house will come over time!
Research the Property Market in Your Area
First, you need to learn about the property market in your area or the area you are thinking about purchasing in. To do this, you can:
Search for properties online. There are many websites that allow users to search for homes by location and price range. If this is not an option for you, try asking a friend or family member who has experience with the real estate market in Ontario (and preferably knows your budget) if they would be willing to help out with their local knowledge of what areas might suit your needs best.
Check out local newspapers' classified ads section as well as their real estate listings section. Visit open houses on weekends. Talk with agents at these open houses - they're there because they want business! Be sure to not just talk but listen too, these professionals know what they're talking about when it comes real estate in the areas they are serving.
Search for Homes on Your Own and with a Realtor
If you're going to buy a home, it's best to do so with the help of a real estate agent. A realtor can help you find the right home and negotiate a better deal than if you tried doing it on your own. They'll also be able to guide you through all of the paperwork involved in buying property in Ontario, which can be overwhelming for first-time buyers. Real estate agents are in the constant know about how the market in your desired area is trending, what properties are newly on the market and which ones have been sitting for a while for one reason or another. They will book and walk you through home viewings and will also have the knowledge of what you should be looking at to best fit your list of wants and needs. It's alright to search for homes on your own but in the end, it's the real estate agents that will ultimately help you get the home of your dreams! We hope this guide has helped you understand what it takes to become a first-time homebuyer in Ontario. The process can be overwhelming, but if you follow these steps and set realistic goals for yourself, then you'll be well on your way to owning your own home! Give us a call today and let Niagara on the Lake Realty help you find your first home.
Tags:
#

First time home buyers
#

First time home buyer Ontario