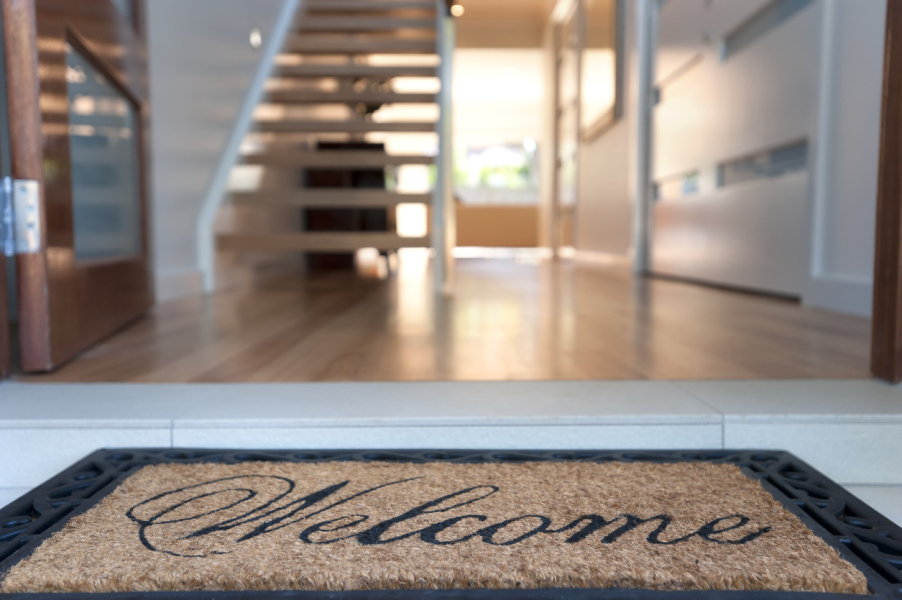 September Snapshot: COVID-19 and its Effect on the Niagara-on-the-Lake Real Estate Market
September 2nd 2020
This summer saw both Niagara's temperatures and the Niagara-on-the-Lake (NOTL) housing market heat up!
We've served residents from Niagara, Canada, and beyond in finding their slice of paradise right in the heart of Old Town and our adjoining communities. And, while we've had to adapt our business to better serve buyers and sellers, COVID-19 has given us a new perspective on what it truly means to call NOTL "home," and how you can benefit from owning your own property here. Niagara-on-the-Lake Realty's team of qualified sales representatives will assist you with your search for the perfect place to call home.
To help you make the most of your buying or selling experience, we're sharing this year's market statistics to show you how property values have fared in the midst of the pandemic, as well as some tips on proper social distancing etiquette during viewings.
How Has Niagara-on-the-Lake's Real Estate Market Fared During COVID-19?
Despite the tighter-than-usual regulations enforced in NOTL and Niagara due to COVID-19, Niagara's REALTORS® found themselves gearing up for more sales and higher prices. When they compared July 2020 sales statistics to the 2019 housing market, The Niagara Association of Realtors® (NAR) reported that as of August, July's real estate sales totaled 993 units, which accounted for an increase of 38.5% from the previous year. NAR's president, Terri McCallum, pointed out that, even in phase three of Niagara's re-opening, "Home ownership is still very much on the minds of Niagara's families." In fact, most of Niagara's towns and cities are continuing to see increased tourist activity from Canadian residents, many of whom are visiting the quaint town of NOTL to enjoy the last days of summer with the lighter lockdown regulations.
Compared to 2019, NOTL saw the number of home sales increase from 28 in 2019 to 72 in 2020. This statistic shows that even without national and international tourist traffic, property is more in demand than the previous year, even though the number of listings (99 in 2019 vs. 105 in 2020) remained constant. According to Moneysense.ca, these trends could be indicative of the historically low interests rates, which give home buyers, and especially first-time buyers, a huge advantage for the long term. We've also seen the rise of an extremely competitive buyer's market in July and August, which is advantageous for current homeowners.
Buying a Home During a Pandemic
Gone are the days of bustling open houses and free-for-all showings: now, buyers and sellers must follow standards outlined by brokerages, REALTORS® and government guidelines when visiting properties. The Real Estate Council of Ontario (RECO) recommends following these procedures to maximize safety during private showings and open houses.
For Buyers:
If you are feeling ill or are showing symptoms that are similar to COVID-19, please refrain from attending showings or open houses. Similarly, if you have been in contact with someone who has tested positive for COVID-19, please get tested and limit social contact.
Your agent may ask you to provide your personal information for contact tracing purposes.
Prior to arriving at a private viewing or open house, please make sure that you have both a mask and gloves. These items must be worn upon entering the home and when on the property.
Refrain from sitting on furniture or touching items in the home such as doors, light switches, counters, etc.
Arrive on time to prevent overlapping with other viewers.
Although all homeowners and brokerages will have different rules, it's important to limit the number of people who are entering the home at the same time.
Contact your REALTOR® to learn more about personal protective equipment requirements or alternative measures, such as a virtual tour, if an in-person showing is not possible.
For Sellers:
If you suspect that you or someone in your family may have contracted COVID-19, please report any symptoms you may have and get tested. Inform your listing agent and take appropriate social distancing measures.
Open any doors, turn on lights and remove items from high-traffic areas to minimize touching.
Following the open house, or other showing, sanitize surfaces and disinfect keys, lock boxes, etc.
As always, please contact one of our REALTORS® should you have questions before your showing. It's important for both buyers and sellers to abide by proper procedures to keep the community, and themselves, safe!
The Value of NOTL Real Estate
At NOTL Realty, our sales team has seen first-hand how resilient our real estate market can be, even during a pandemic. And, although we cannot say how long we will see listing prices climb at this rate, the high demand for Niagara-on-the-Lake real estate and the influx of eager visitors that are returning to NOTL, demonstrates the immense value of property in NOTL's idyllic wine country.
With easy access to amazing restaurants, attractions, historical sites, schools, as well as award-winning wineries, breweries and premier entertainment, your home is just the beginning of finding your perfect NOTL lifestyle. Are you thinking of selling your home or getting in on your own piece of NOTL's real estate market? Contact us now to discover properties that suit all of life's stages.
Tags:
#

NOTL Real Estate
#

Statistics