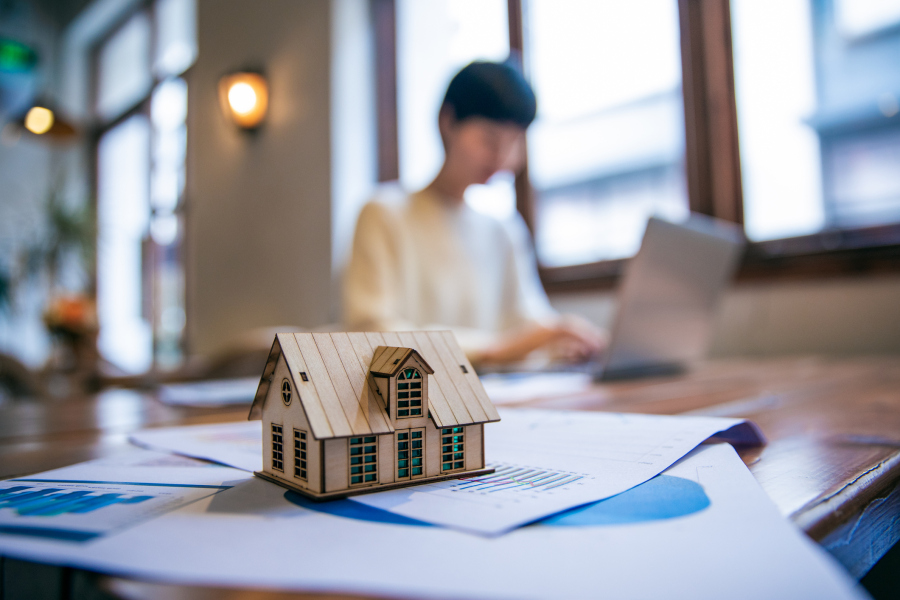 Find Your Real Estate Soul Mate with NOTL Realty.
January 3rd 2022
This January, we're celebrating another year in Niagara-on-the-Lake. And we're proud of it.
At Niagara-on-the-Lake Realty, we recognize the value of loving not only your home, but also your community. And, when it comes to Niagara-on-the-Lake, we know that the enchanting homes, unique shops, and historic sites are simply delightful—One look and you're in love with the stunning properties along the parkway, or the historic homes in old town.

And, with so many incredible properties situated in one location, there's no doubt that both buyers and sellers have much to consider when they choose to list or buy a home here! So, whether you've fallen in love with a new listing or are thinking of selling your house to look for "the one," this month's blog post is dedicated to celebrating everything that buyers and sellers in NOTL can look forward to.
Your Next Chapter Starts in Niagara-on the-Lake
The new year brings a promise of new beginnings and fresh perspectives to both buyers and sellers. With exciting new listings and vibrant businesses, there are so many amazing properties just waiting to be discovered. Here's what buyers and sellers in Niagara-on-the-Lake can look forward to this year.
NOTL offers buyers countless opportunities for all of life's stages:
Access to some of NOTL's most desirable communities, including Old Town, Virgil, Queenston and more! Explore the heritage of NOTL by purchasing your own home in one of its historic towns—some of the properties date back to the 1800s, allowing you to blend history with luxury.
A home for every lifestyle: Whether you're interested in starting a Bed and Breakfast, looking for land on which you can build your dream home, or are searching for the perfect waterfront oasis, NOTL has a home or property that can cater to your desires.
Discover NOTL beyond your property: Experience NOTL beyond the borders of your property by immersing yourself in fantastic local shops, restaurants, art galleries and more. No matter what your interests are, NOTL's vibrant community allows you to experience diverse and engaging activities all within the comfort of your own community.
Sellers in NOTL can feel confident knowing that their home is in a desirable area:
When you list your home with NOTL Realty, your listing will be seen by locals and visitors alike at our Old Town Queen Street and St. Davids locations! Beloved by both locals and visitors, you'll get greater exposure than a traditional website listing since would-be buyers can make an inquiry right from the street!
Unparalleled location and reputation have led to consistent home sales even during the pandemic! As a world-renowned tourist destination, NOTL is known for its excellent theatres, restaurants, shops and more, which makes real estate especially attractive to potential buyers. Even during the pandemic, 2021 statistics from the Niagara Association of REALTORS® show the value of homes in NOTL have enjoyed consistent growth.
Trusted REALTORS® who know NOTL. NOTL Realty's team of agents and brokers are experts in NOTL, and many of our team members are part of our community here. Because our team is invested in NOTL, we'll help sellers communicate the value of their home in ways that emphasize NOTL's distinct culture.
Whether you're buying or selling, you can trust our team to help you find a home, or a buyer, that reflects, and appreciates, NOTL's enduring charm.
How do You Celebrate NOTL?
As long-time locals and real estate agents, it's our mission to share our love for our community with buyers and sellers from Niagara and beyond. And, regardless of whether you're looking for a home or are getting ready to list your property, we believe that every year here is one worth celebrating. Connect with our team today to discover NOTL like you've never seen before.
Tags:
#

Niagara-on-the-Lake Realty
#

Real Estate Niagara