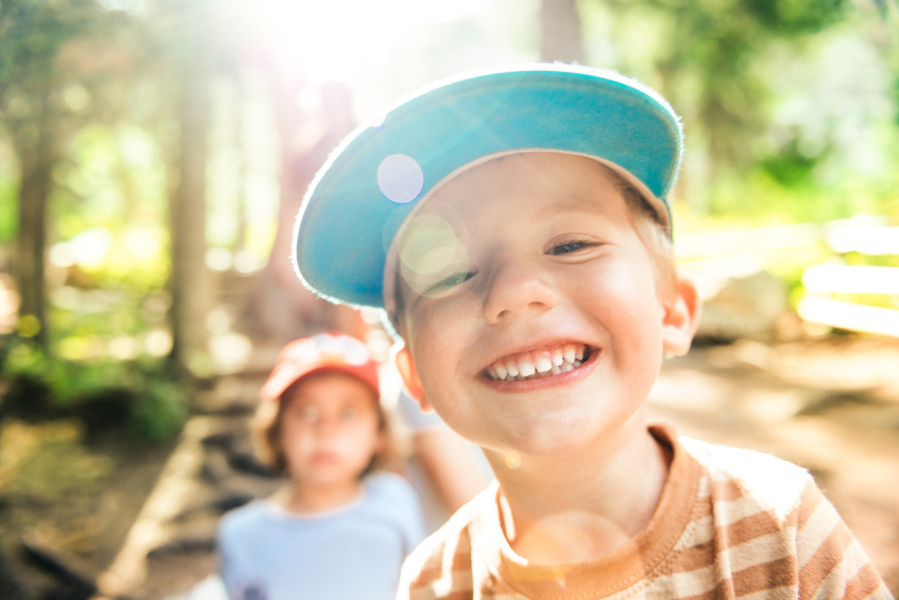 Fun in the Sun: Check out these NOTL Summer Camps
July 4th 2022
Niagara-on-the-Lake boasts many amazing amenities for adults, such as wineries, restaurants, galleries and more. And there's always something for the kids, too! With outstanding schools, parks, and camps, we're sharing just a few of the many engaging summer activities that your kids can enjoy, including STEM camps, sports camps and more!
STEM Camp
Allow your kids to discover the power of science, technology, engineering and math this summer at STEM Camp!
Located at Niagara College's Niagara-on-the-Lake campus, this hands-on summer camp offers fun and educational experiences for kids 5 to 13.
Through inquiry-based learning, the camp introduces kids to STEM activities that promote discovery, reward curiosity and leave them amazed at what they can do!
This year's camps feature a superb mix of themes the kids will surely love, from Minions and Minecraft to Star Wars.
To learn more about this fun yet educational summer camp or to enroll your kiddos, visit their website.
Racquet Camp at White Oaks
Allow your child to channel their inner Serena Williams at Racquet Camp this summer.
With daily activities including racquet instruction, cooperative and athletic development games and indoor swimming, your children will stay active and healthy all summer long!
For more information on White Oaks Resort's Racquet Camp, head on over to their website.
Youth LEAD Camp at White Oaks
Racquet camp isn't the only camp taking over White Oaks this summer. The resort is also home to Youth LEAD Camp.
In this week-long camp, remarkable facilitators help children 6 to 14 grow and develop a better understanding of who they are and who they want to be through a series of engaging workshops that focus on leadership, expression, wellness and social awareness.
Your child will learn the skills needed to become more self-aware and confident, transitioning into fearless leaders by the end of the program.
To enroll your child in this growth-driven summer camp, visit the White Oaks Resort website.
Kid Curators Camp at the Niagara Historical Society and Museum
Allow your child to explore the history of Niagara-on-the-Lake this summer at the Niagara Historical Society and Museum's Kid Curator Camp.
The Museum is offering two week-long history-themed summer camps geared toward children 6 to 12.
In the July 16 to 20 session, campers are invited to participate in an Amazing Race across culturally and historically significant sites in NOTL. Mirroring the popular television show, campers will work as a team to solve clues and complete a series of challenges in a race for the Kid Curator trophy.
In the second camp, running from August 13 to 17, campers will become secret agents and learn to break codes, travel in disguise and complete secret missions in order to save history.
These fun-filled camps are filling up fast! To register your child, stop by the Museum or give them a call at (905)-468-3912.
Learn to Sail with Niagara-on-the-Lake's Sailing Club
Let your child become the captain of their own boat this summer at the Niagara-on-the-Lake Sailing Club's (NOLSC) Learn to Sail Camp.
The three-week program, running from July to August, introduces children between the ages of 9 and 17 to the sport of sailing.
Certified instructors will teach these sailors in training fundamental, intermediate and advanced sailing skills all while having an abundance of fun! Children will have the chance to sail their own boat, play onshore games, and race in a safe and friendly environment.
To register your child, visit the NOTL Sailing Club's website.
City of Niagara-on-the-Lake Summer Camp
Last but not least, we have the city of Niagara-on-the-Lake's Summer Camp.
Located at the Niagara-on-the-Lake Community Centre, the weekly camps for children ages 6 to 12 offer a variety of activities, from sports and outdoor adventures to arts, crafts and science experiments.
With weekly themes like A bug's life, through the decades and Pixar party, kids of all ages will certainly have a blast at this camp!
To sign your kids up for the City of NOTL's camp, visit their website.
Make this family-friendly city home with NOTL Realty
Are you looking for a family-friendly place to call home? Look no further–Niagara-on-the-Lake has it all! From divine wines and restaurants for adults to fun memorable camps for the kids, NOTL is truly filled with everything a family could ever ask for.
Contact NOTL Realty today to discover all the beauty this family-oriented community has to offer.