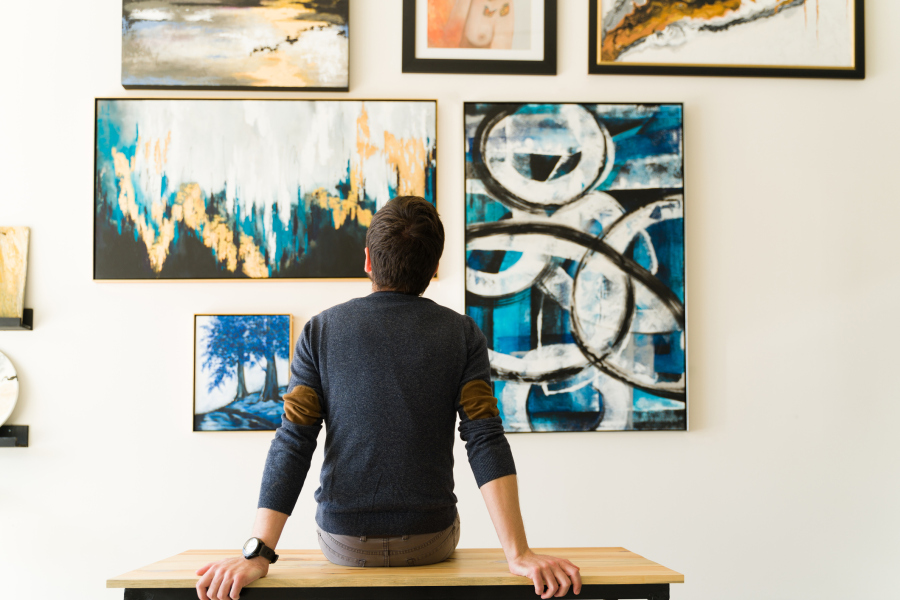 Galleries on the Lake
November 1st 2021
In addition to amazing wineries, restaurants, and entertainment, NOTL boasts an eclectic art scene that provides insight into not only our town, but also the talent that exists beyond its borders. We're showcasing just a few of the many local galleries that feature and sell artwork from artists across Canada and beyond.
Whether you're an artist, art lover or looking to purchase a piece for your home, these galleries offer stunning exhibits and art that are sure to leave you with a sense of wonder and admiration.
Explore Local Art in Niagara-on-the-Lake
NOTL is home to a diverse number of galleries, which hosts artwork from diverse artists in and outside of the region. And, while the chilly November air might limit the number of outdoor activities one can partake in, NOTL's numerous art galleries provide ample opportunity to explore, shop and learn about art.
The following is a list of just a few of the many galleries located in the area, some of which have regular workshops and events for locals; we encourage you to explore them all!
Nestled amongst Old Town's historic buildings, the King Street Gallery is an homage to all things past and present. With a variety of contemporary pieces from Canadian artists, you'll explore art that spans across different mediums, genres and more. Patrons are invited to shop online or in store, where they can browse a selection of sculptures, jewellery, paintings and prints. You can check out their featured artists here, or pop into the gallery to explore the artwork and the space.
Upper Canada Native Art has a reputation for their knowledge of unique art. Dedicated to displaying art created by Inuit and Haudenosaunee arts, the gallery has spent decades working with indigenous artists across Canada. The gallery's featured artists have contributed a stunning array of traditional art, including sculptures, prints, giftware, and more. Collectors, gift givers, or art lovers can visit the gallery on Queen Street, where the Upper Canada Native Art Gallery's associates will be on hand to offer you more information about Indigenous artists and their artwork.
Located on Niagara Stone Road, the Ronald Boaks Gallery is the personal exhibit of Ronald Boaks, a visual artist who has enjoyed displaying his work all around the world. After settling in Niagara-on-the-Lake, Ronald's property has housed various pieces of art, including ceramic work, collages, paintings and sculptures. His unique gallery features a stunning array of works that explore pleasure and balance and can be purchased on site! While not located in the Old Town core, this picturesque gallery is well worth the trip and is surrounded by beautiful scenery and amenities.
Situated in the old pumphouse building along the Niagara River, the Niagara Pumphouse Arts Centre provides support to local artists and the community by hosting workshops, displaying art, and holding events that offer both artists and locals a chance to engage with, and enjoy, art. With its rotating list of workshops, exhibits and events, you can not only view the gallery, but also sharpen your own artist skills! Some of the workshops sell out quickly, so be sure to inquire in person or online to secure your spot! To support arts in the community, the NPAC also invites patrons to share their love of art through a donation, which will help connect children to art.
Come "See" NOTL's Art for Yourself!
Niagara on the Lake is known for its beauty—and its art scene is no different! Whether you're thinking of purchasing property this fall, or would like to list your current home, Niagara on the Lake's streets and shops are filled with history, beauty and, of course, art. Connect with your artistic side today by contacting one of our REALTORS® and get inspired in NOTL.
Tags:
#

Niagara-on-the-Lake
#

Things To Do in NOTL