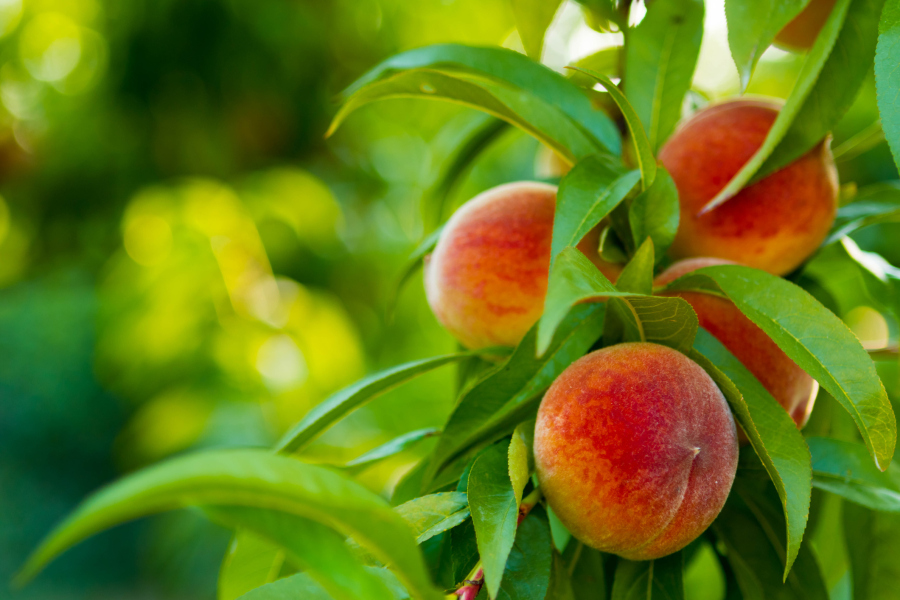 Get the Most out of Peach Season in Niagara-on-the-Lake!
August 2nd 2022
If the smoldering weather has got you craving fresh, Niagara fruit, we've got just the thing to get your fix!
After a long, stone-fruit free winter, peach season is back in Niagara-on-the-Lake. Whether you're a fan of fresh produce or are looking forward to your first-ever peach festival, each bite of locally grown fruit is a testament to Niagara-on-the-Lake's unique terroir and history.
August is peach season here in Niagara. Locals and visitors can satisfy their sweet tooth by enjoying our peach festival, participating in peach picking, indulging in peach pies, peach wine and more. All right in the heart of NOTL!
Appreciate the Peach: An Ode to Farming in Niagara-on-the-Lake
At NOTL Realty, our team knows exceptional real estate when we see it. And so do our citizens: With its mild weather and not-too-harsh winters, Niagara's reputation as a fruit belt has been carefully cultivated by generations of inhabitants.
According to records in the NOTL public library, Niagara on the Lake was home to many varieties of wild fruit before French and Loyalist settlers arrived. The settlers eventually recognized the land's potential to produce fruit and started to import different varieties of fruit from France and Europe.
Although NOTL's commercial fruit-farming efforts date back to 1794, it was not until 1880 that Niagara become known for its tender fruit production. Today, NOTL is still recognized as one of the premier tender fruit producers in Ontario, with roughly 90% of all Ontario peaches produced in this very region.
Celebrate the Fruits of Labor with These Activities
On August 13, you can show your love for NOTL's farmers and peaches by attending the annual Peach Festival, right in the heart of NOTL!
Pick your own peaches at Parkway Orchards! If a trip to the festival wasn't peachy enough for you, then look no further than Parkway Orchards! Simply pay a small admission fee and pick and enjoy your very own Niagara peaches or check out their market goodies for something extra special. Another bonus There's plenty of room, and splendid views, along the parkway to stop and enjoy a delicious peach or baked good!
Sample Peachwine at Konzelmann. While Konzelmann estate winery is known for its picturesque lakefront views and European heritage, the winery is also synonymous with its Peach wine! This exceptional white wine is truly a testament to Niagara's fruit and wine industries and uses succulent, locally sourced peaches to produce a stellar collaboration between two of Niagara's most beloved traditions: wine making and fruit farming! Now, who wants a bottle?!
Do You Have a Taste for Niagara-on-the-Lake?
Niagara peaches are certainly worth waiting for—but the lifestyle, history, and community that comes with it? Well, that one might be non-negotiable!
Whether you're interested in purchasing property for farming, a home to retire in, or are looking to sell your beloved home to its next owner, NOTL Realty's team of local REALTORS® can help! Give us a call today to discover what's next.
Tags:
#

Niagara on the Lake real estate agents