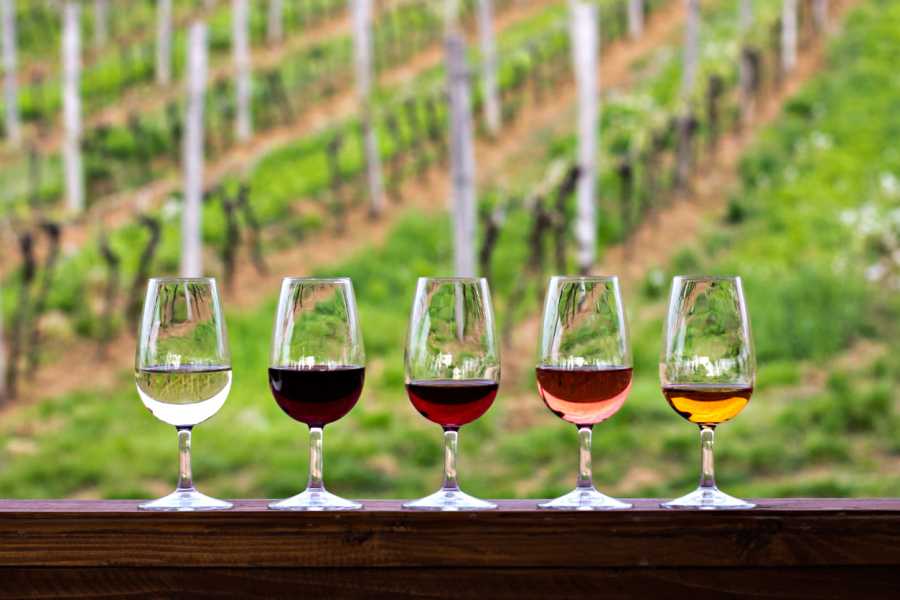 Show Some Love for Local this Spring!
May 19th 2021
There are a lot of things to love about Niagara-on-the-Lake and the warmer weather only amplifies the amazing amenities that citizens can enjoy during spring. With so many exclusive businesses, venues and attractions to support, visit and re-visit, we thought we'd showcase a few of our favourite spots to eat, drink and relax to help you start spring off the local way!
Although lockdown restrictions have certainly made it difficult for many businesses to operate at full capacity, Niagara-on-the-Lake's many businesses have found unique and safe ways to continue delighting residents. And what better way to celebrate spring than by supporting a local business? From cocktail kits to day-time experiences, we're showing you how you can "shop" local all season long.
Satisfy Your Cravings for Food and Fun in Niagara-on-the-Lake.
Whether you're looking for a belated Mother's Day experience or just showing your love for local, we're certain that these local offerings will appeal to your lifestyle. Long-term residents, new homeowners and even seasonal visitors will find pleasure in supporting NOTL's niche businesses. Here are some local businesses that you can support when you're looking for an experience, some food or an evening drink!
Are you looking for an experience? . . .
Although COVID-19 restrictions have made it difficult to book that impromptu spa weekend or revel in a live theatre performance, buying a gift certificate, or tickets, to your favourite show or venue makes an excellent gift to enjoy when it is safe to do so!
If you're looking for the ultimate retreat right here in NOTL, why not book a package with White Oaks Resort & Spa? As one of Ontario's first Canada Select Five Star Resort, White Oaks offers a wide range of spa, fitness and dining services that will cater to your every need. While White Oaks has suspended some of its packages and offerings to keep guests safe, purchasing a gift certificate will give you the flexibility you need to enjoy their signature spa treatments and amenities once COVID-19 restrictions lessen.
Appeal to your inner entertainer by ordering tickets from the Shaw Festival! A fixture in the NOTL community, the Shaw Festival delights locals and visitors alike with its seasonal programming, which features the works of George Bernard Shaw as well as other talented playwrights.
Although this past year has been particularly challenging for the arts as a whole, the Shaw has found creative and fun ways to connect with the community, including its "Shaw from Home" page, which gives fans and locals the opportunity to see what the Shaw's staff are up to at home! The Shaw has postponed the start of its season and hopes to be able to welcome guests back at a limited capacity and at outdoor venues! So, get your tickets now to enjoy the ultimate NOTL experience later this summer.
Hungry for local cuisine? . . .
Transform your humble picnic into an outdoor extravaganza with fresh breads and cheeses from some of our home-grown favourites! With its array of specialty shops and restaurants, NOTL provides residents with access to some amazing culinary creations. Get inspired by building your own charcuterie with locally-made components.
The secret to an amazing charcuterie board? Fresh cheeses! Cheese secrets offers a one-of-a-kind cheese experience in the heart of NOTL. With a stunning selection of local and imported cheeses, you can treat yourself to gourmet blue, Canadian and soft cheeses all year long. Not sure what to buy? Speak with one of their cheese consultants to find cheese that appeals to your unique tastes!
Top your order off with some eclectic accompaniments from the Cheese Secrets' Deli!
Are you craving the taste of fresh, artisan breads? Or maybe you're looking for a sumptuous dessert to make your Saturday night feel special. You can find it all at Willow Cakes and Pastries! This renowned NOTL bakery combines European pastry tradition with a distinct, homestyle flair. From their gorgeous tarts and truffles to their croissants and Italian loaves, you'll have a hard time placing a small order. Having a hard time choosing? Why not grab an assortment of mini pastries and prepared sandwiches to enjoy al fresco?
Up for a round of drinks? . . .
While there is no shortage of excellent wineries in NOTL, the community is home to a variety of breweries and distilleries that will quench your thirst for something different.
Located in NOTL, Limited Distilling combines the owners' love for Niagara's food, beverage and agricultural industries with their passion for craft spirits. In addition to making their own spirits in house, this local distillery offers their own products and merchandise as well as other specialty items that will appeal to your inner "beverage enthusiast." Start summer early with a bottle of their peach moonshine or whip up something special with one of their cocktail kits! Mint Julep, anyone?
Niagara College Teaching Winery, Brewery, Cidery and Distillery.
There's a little something for everyone at the Niagara College Teaching Winery! With its commitment to state-of-the-art education in viticulture and brewing, Niagara College's wines, ciders spirits and craft beers illustrate the relationship between NOTL's beverage industries and the land. These small-batch brews and signature spirits and be purchased at the College's store! Why not try their Trust Us six pack, which features six, hand-picked beers, or their Dark Maple Liqueur for a classic Canadian night cap?
Are You Ready to Toast to Spring?
Residents won't have to look far to find businesses they love in NOTL. With its vibrant community of artists, entertainers, distillers and culinary masters, there are a variety of opportunities for residents to support local business and make every day feel extraordinary. To discover NOTL's vibrant communities, new and current residents can view our active listings or contact our brokerage today!