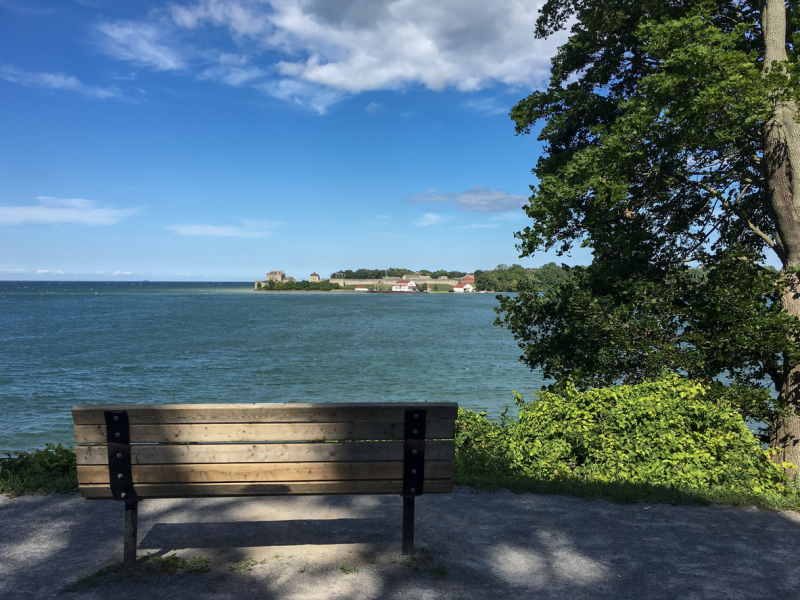 Spring Break Activities in NOTL
March 4th 2021
Springtime always brings new sounds, sights and temperatures to Niagara-on-the-Lake! And what better way to enjoy the start of a new season than to plan a few COVID-friendly activities for spring break? Whether you have a few days off or are simply looking to make your next weekend feel like an impromptu getaway, we've compiled a list of some excellent, local activities that will make your spring break staycation memorable!
Outdoor Activities You'll Love
We've all been spending more time outside these days. And, as much as we love NOTL's unique real estate, we're on a mission to help local residents enjoy everything that our community has to offer beyond the four walls of our homes! To keep our community members safe, we've developed a list of socially distanced spring activities that are fun and unique to this region. And, if you're looking for more ways to transform your everyday outings into something extraordinary, we've created "food pairings" for each activity to make your itinerary memorable and delicious!
1. Visit Ryerson Park.
Nothing says spring quite like a picnic! And with its beautiful, lakeside views, Ryerson Park is the perfect place to lay a blanket and dine al-fresco. So, bring your camera, a frisbee and unplug from your electronics! Spend a day outdoors and reconnect with your surroundings. If you can't find time to visit during the daytime, this spot is also an excellent place to watch the sunset and catch an evening view of the Toronto skyline. It's equal parts romantic, nostalgic and relaxing.
Recommended Food Pairings: Enhance your outing with a special lunch from one of our favourite local spots. Couples can grab a delectable charcuterie package from Ravine Vineyard on their way to, or home from, the park. Families and kids alike will love the line-up of weekly features from Garrison House, including the picnic-friendly Bucket of Chicken, and Kids' Menu options.
2. Explore the Upper Canada Heritage Trail.
The Upper Canada Heritage Trail allows citizens to engage in the Town's unique history while enjoying early spring sunshine and beautiful, local views. The Heritage Trail was originally built as a railroad that was used to transport passengers and goods in and out of the Town from the late 1800s to the mid-1900s. Extending from Old Town to York Road, this historic trail is currently undergoing a 4-phase restoration process, an initiative launched by the Heritage Trail Committee. As part of Phase 1, new signage has been installed to articulate the historical significance of the trail, and its new pathway will provide cyclists, runners and walkers smooth passage to a private view of orchards, historic homes and the surrounding farmland. This is a perfect spot to enjoy a leisurely, springtime bike ride in the heart of the community. To follow the updates on the Heritage Trail, visit the official website or plan your visit today.
Recommended Food Pairings: Satisfy your taste for adventure with a morning treat from Noble Restaurant. Their take-out tea-time box is beautiful and easy-to-eat — perfect for an elegant, pre-cycling breakfast or a luxurious, on-the-go brunch!
3. Find Art in the Open.
If you or your family members are missing field trips to the museum or the thrill of a new art exhibition, then this one is for you! Art in the Open is an app that was created to highlight the stunning outdoor art pieces that make up Niagara's landscape. Focusing exclusively on outdoor art in Niagara, the Art in the Open app provides viewers with the location of every piece of outdoor art in the region, and will give you additional information about the artists, too. These diverse pieces of artwork will connect you to the past and present of our region. Dive into NOTL's history during April and have fun while doing it!
Recommended Food Pairings: After a long day of discovering local art, you need a meal that is as rich as NOTL's history! Take a detour on your way home and pick up a delicious Family Meal Deal from Bricks and Barley—their upscale comfort food is its own masterpiece. And, if your evening is long from over, parents and couples can toast to their Art in the Open finds at home with this signature cocktail kit from Exchange Brewery: It's creative, delicious and local!
Make Your Staycation Permanent
Despite ongoing restrictions and limitations imposed by COVID-19 measures, these engaging activities prove that NOTL is an amazing place to call home. Whether you're a Niagara local or are thinking of making Niagara-on-the-Lake your permanent home, there's always something new to discover in NOTL. If you want to transform your staycation into a permanent place to call home, contact us here!
Tags:
#

Covid-Friendly Outdoor Activities
#

NOTL Lifestyle