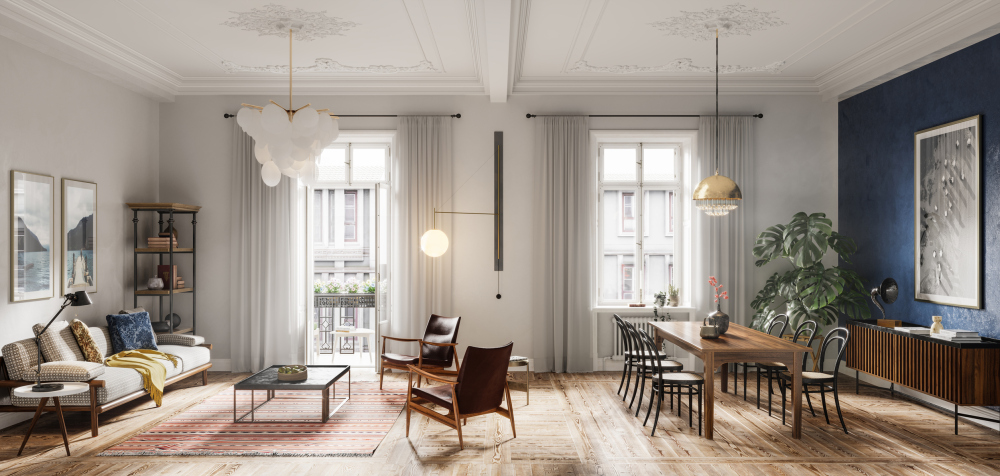 Spring Market Recap - Creating Your Dream Home Wish List
April 1st 2022
With longer, sunnier days crisp weather, the month of April is the perfect backdrop for your "fresh" start. In fact, we're checking out some fresh statistics from Niagara Association of Realtors to see how the NOTL real estate market is doing!
And, speaking of fresh starts, we want to show you how NOTL has a home that checks all your housing must-haves, no matter what stage of life you're in.
NOTL's Housing Market: What to Expect for Spring 2022
Although the spring market's projections have yet to be released, data published by the Niagara Association of REALTORS® shows that prices in Niagara-on-the-Lake are at an all-time high. The HPI Benchmark price was 1.1 million in 2022, compared with $887,900 in 2021. According to NAR's January news release, this increase of prices is in part due to a drastically lower inventory, which can be attributed to an "aging in place trend." Niagara's aging population is therefore less likely to sell than previous generations, which means that Millenials and Gen Z's must contend with not only a below-average inventory, but also escalating prices.
Despite a lower inventory in 2022, NOTL has enjoyed a stable housing market, with the average house selling in under 30 days, a greater number of homes selling in January of 2022 (compared with December of 2021) and sales closing almost 50% faster than in 2021.
Combined with its desirable location, amenities, and stunning array of homes, Niagara-on-the-Lake has a home for every lifestyle—it's no wonder NOTL's housing market continues to be sought after by families, professionals and more!
What's on Your Wish List? Find it with NOTL Realty
With a population of roughly 20,00 people, Niagara-on-the-Lake is both a charming residential town and a sought-after tourist destination. Whether you're planning on purchasing real estate in Old Town or are selling a beloved family home in Virgil, NOTL's amenities, architecture and distinct culture make it an amazing investment for people at any stage of life.
But what makes NOTL truly desirable is its ability to cater to even the most extensive wish lists! In fact, NOTL's diverse real estate allows homeowners to purchase not only a fabulous home, but also gives them access to a host of amenities outside of the home, too.
Here are just a few of the amazing "wish-list" items that NOTL Realty can help you discover in Niagara-on-the-Lake:
Fantastic Location: Made up of several distinct communities, Niagara on the Lake offers something for everyone. Whether you prefer to be in the center of Old Town, close to the Niagara River, or envision yourself in a newly built home that's tucked amongst the vineyards, all NOTL's communities are prime real estate. Check out our Blog to learn more about Virgil, Old Town, St. David's, Queenston, and the Niagara Parkway.
Great Schools: Whether you've got children who are in kindergarten or ready to attend University, Niagara-on-the-Lake is home to many excellent schools. From Royal Oak Community School to Willowbank's Heritage Conservation School, parents and children have a variety of award-winning private and public educational institutions to choose from.
Convenience: Although NOTL often feels like its own private sanctuary, NOTL's residents can enjoy equal parts privacy and convenience. With its proximity to St. Catharines and Niagara Falls, as well as many shops, restaurants, parks, medical facilities, and more, NOTL ideally situated.
High-End Finishes: Beautiful architecture, updated interiors and well-landscaped exteriors have made NOTL's real estate stand out. Whether you're after a lovingly preserved century home, or a modern new build, we know you'll be impressed by our current listings.
Green Space: For many homeowners, having yard space to relax on a summer's evening, host friends, or play with children is a must-have on any wish list. And no matter what size of yard you're after, NOTL offers generous-sized lots that will give you the space to build your own oasis.
Culture: When you move to a new city, neighbourhood, province, or state, it's important to be able to connect with the culture. And, thanks to NOTL's impressive array of restaurants, theatres, shops, and galleries, we guarantee that you'll fall as much in love with the community as you do with your home.
What's on Your Wishlist?
Niagara-on-the-Lake' Realty's team wants to know: What's your wish list?! We'll dedicate our time, attention, and passion to help you find a home that caters to your stage of life and your lifestyle. Call us today to discover your own piece Niagara-on-the-Lake.