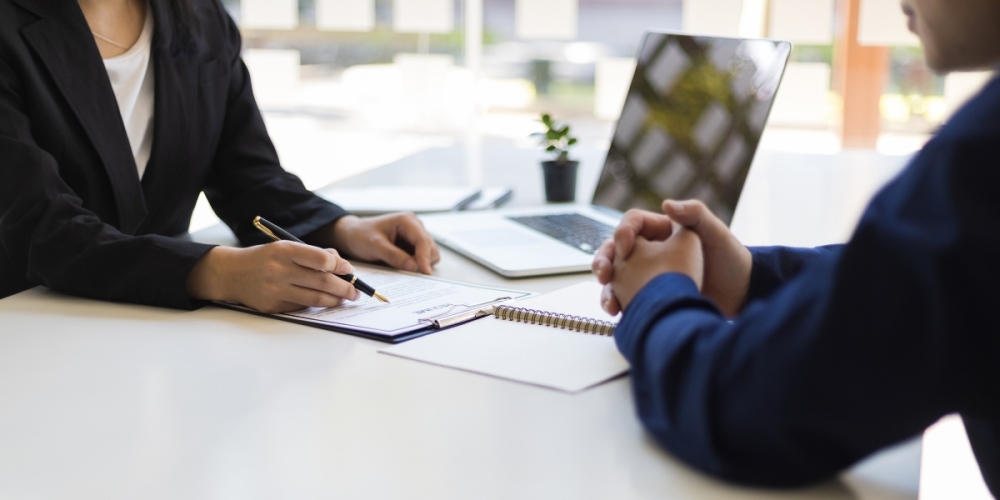 The Benefits of Hiring a Realtor
February 1st 2023
It may seem tempting to take on the home buying process yourself, but it's inadvisable. Selling a home is not something most people are experienced with. Despite the fact that it's likely the biggest transaction you'll ever make, most people don't know where to start or how to make their sale go smoothly. This is why realtors are so valuable: they can help navigate the process and ensure that everything goes smoothly. Realtors are equipped with the experience and tools required to help you find your dream home.
In this blog, we'll highlight the several benefits that come with using a realtor and how NOTL Realty can help you find your dream home.
Professional advisors
The best realtors are trained to help you get the most out of your home. They can give you advice on how to price your property, arrange for repairs and clean-up, and help you decide when it's time to sell. A good realtor will have access to the latest market data, so they can tell you what homes like yours are selling for in your area. If a buyer wants a quick sale, an experienced realtor will do their research and have a good idea of what the asking price should be without sacrificing a decent return on investment.
A good realtor will make sure that you're protected in case something goes wrong. If the buyer backs out of their offer, a good realtor will help you find another one.
Experience
Realtors have a built-in network of other realtors who can help you sell your home. Their knowledge base is much deeper than if you were simply an individual looking for a place to live or buy. They are experts in the market and know what's going on in your region. They've been there before, done that and know exactly what works for all involved parties.
The experienced staff at Niagara on the Lake Realty has extensive knowledge about local neighborhoods, schools, and businesses as well as how buyers are looking for homes these days. We understand what buyers need from us when they come in our doors so we can give them everything they need when it comes time to make their purchase decision(s).
Experienced real estate agents can also make recommendations for reputable vendors like mortgage brokers and insurance agents that have been around awhile too; they've seen many types of people come through their doors over their careers—knowing how to best serve each type has made them experts at getting things done quickly while saving clients' money along the way!
Negotiate
Realtors are expert negotiators, and this is one of their most important roles. For example, if you're selling your house and you don't want to accept an offer that is below what you think it's worth, a realtor will have the expertise to negotiate with potential buyers on your behalf so that they can understand why a higher price is justified. The same goes for buying a home; if the asking price is higher than what you would like to spend on a new home, then the realtor can negotiate with the seller for either more time or money off their price tag. This way neither party feels like they're getting stuck into something they didn't want (or couldn't afford).
Marketing
Marketing a property is a key part of the real estate process, and a great marketing campaign can make all the difference in getting your property sold. But there's more to it than just having a few well-placed ads in the paper.
Real estate agents have access to a wide range of marketing channels that you may not be familiar with. They can use traditional media, like newspaper and magazine ads, direct mailers, and flyers to advertise an openhouse, as well as online channels like Facebook, Instagram, and Twitter. A real estate agent can use social media to reach a wide audience through their followers or friends in their network who may know someone looking for a home like yours. Another popular marketing choice is videos to be placed on YouTube or Vimeo.
Faster sales
When you hire a realtor, you're also hiring access to their network of potential buyers. This means that your home will be seen by more people and have more chances for getting sold quickly.
Additionally, realtors are trained in how to stage homes so they look their best and appeal to buyers—and they can help you with this process too!
When you sell your home without a realtor, you're more likely to get less money for it. Without their knowledge of the market, negotiating skills and access to buyers, it's harder to sell quickly and at top dollar.
Price optimization
Price optimization is one of the most important parts of a home sale, and this is where Niagara on the Lake realtors really shine. They're trained to find out what the market will bear for your home and then use data about comparable listings to help you determine what price would be best for your property. This data can include factors such as how long it takes from listing to close, foreclosure rates in the area, previous sales prices for houses similar to yours (including those with similar square footage or number of bedrooms), and more.
Conclusion
I hope this overview has helped you understand the benefits of working with real estate agents. Real estate agents are great professionals to have on your side, especially when it comes to selling your home. They're experienced and knowledgeable about the market, so they can negotiate on your behalf and give you an expert take on how much your home might be worth in today's market. Their marketing expertise will help make sure potential buyers know about your house before they even set foot inside. And lastly, if something unexpected happens during closing (like a dispute over repairs), their knowledge will come in handy when resolving disputes quickly without knocking down your profits or causing any unnecessary stress along the way. Niagara on the Lake real estate agents are experts in the entire process from beginning to closing, so give them a call today and find your next home sweet home!
Tags:
#

Niagara on the Lake Realty listings
#

Niagara on the Lake real estate agents