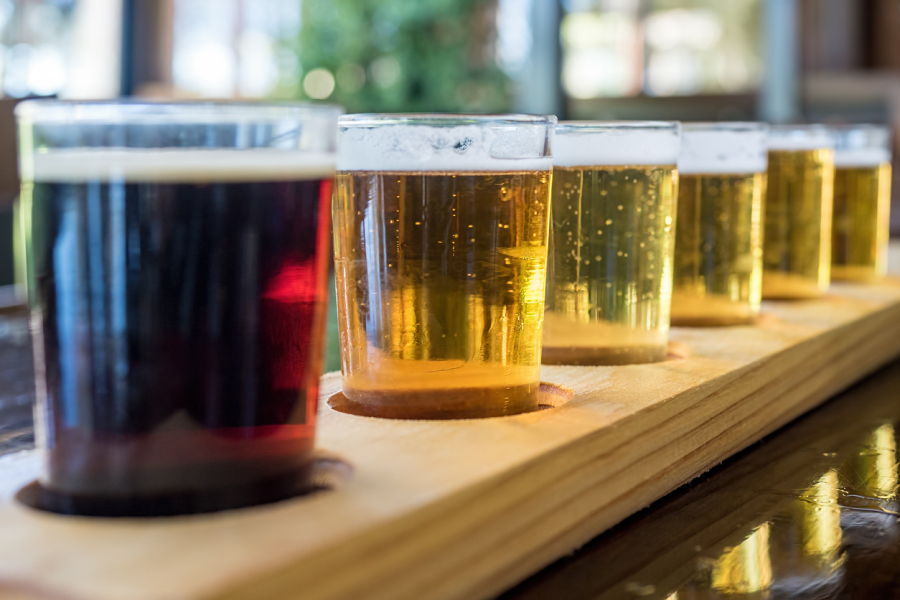 Patios to Enjoy in Niagara-on-the-Lake This Summer
June 9th 2021
With "June" in our calendars and May in our rearview mirror, we're looking forward to enjoying summer temperatures and the activities that go along with it—after all, summer in Niagara-on-the-Lake means more of our favourite summer fruits, and the promise of enjoying the amazing outdoor amenities that NOTL has to offer, including visits to our favourite patios! But before diving into our recommendations on where to dine al fresco this summer, we thought we'd look at how the summer real estate market is heating up!
According to the latest media release published by the Niagara Association of REALTORS® (NAR), spring real estate sales for residential homes "totalled 1,082 units in April 2021, compared to 276 units in April 2020." These statistics reflect not only the interest in Niagara real estate, but also the effects that multiple COVID-19 lockdowns had on the economy as well as the real estate market. We're hopeful that the upward trend for spring 2021 reflects economic improvement and prosperity for our region's businesses and citizens. In NOTL, April 2021's sales showed a dramatic increase from April 2020, with 63 total home sales compared to 9 the previous year. With spring's numbers at a record-high, we're hopeful that the summer market will give buyers and sellers ample opportunity to enjoy everything that NOTL has to offer.
Speaking of heat, we're featuring some of our favourite NOTL patios, complete with stellar views, to help you keep your cool this summer—no matter how hot the real estate market is! So, barring any COVID restrictions, why not walk, drive or hurry to grab a pint, and maybe even a seat, at one of NOTL's stunning locations this summer?
A Brew with a View
Although NOTL is home to many fantastic patios and outstanding views, we've rounded up a couple of our favourite, outdoor spots to help you support local and kick off summer in NOTL.
1. Oast House Brewers: Located in Virgil, this iconic red barn is more than just a neighbourhood landmark! Oast is home to not only amazing brew but also outstanding views of nearby vineyards. So, grab yourself a frosty pint and enjoy open-air breezes on the lower patio, or an aerial view of the surrounding farmland from their upstairs patio. Enjoy local musicians playing live music on the Federal Stage, catch up with loved ones and cool off with a signature craft beer, glass of wine or their Niagara Nag cocktail!
2. Niagara-on-the-Lake Golf Club: Located on Front Street in NOTL, the Niagara-on-the-Lake Golf club sits close to the Niagara River and Lake Ontario, which offers beautiful, waterfront views on its stunning, 9-hole golf course. As one of the oldest golf courses in North America, the property on which the course is located was used during the War of 1812. Open to the public, visitors are invited to play golf, dine and savour local beverages on the club's scenic, waterfront patio, where you can watch boats across the Niagara River. Can't stop and stay? Grab some delicious food on the go: the club is open for take-out!
3. Bacchus Lounge, Queen's Landing: Although Bacchus Lounge has a beautiful interior, you'll want to spend all summer on its gorgeous patio! Bacchus' outdoor oasis provides a stunning, panoramic glimpse of the marina, which will make any evening feel special with its vacation-level views. No matter what your weekend itinerary looks like, this patio is the perfect spot to soak up some sunshine, fresh air and a refreshing beverage. Their pub-inspired menu offers an elevated twist on traditional pub-fare, so you can quench your thirst and quell your hunger!
Bring Your Favourite Patio Home with NOTL Realty.
If you're thinking of buying or selling property in Niagara-on-the-Lake, our team of real estate agents will help you discover the amazing amenities that Niagara-on-the-Lake has to the over both in and outside of your home. The lifestyle you've always wanted is closer than you think. Contact us to list your home, or find your dream home today!